Empass exhibited at TIE Global Summit 2018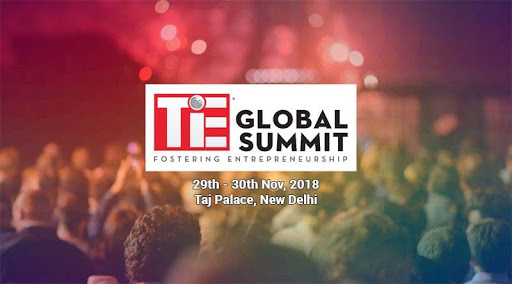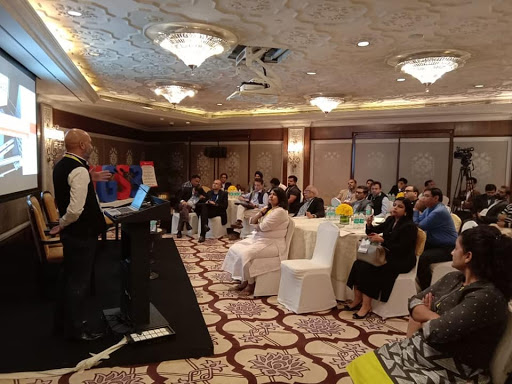 Empass was an exhibitor at TIE Global Summit 2018. We were also one of the shortlisted StartUps who pitched to Investors today! Thanks #nasscom10kstartupwarehouse team and #hartron for the opportunity.
Empass Learning Partners EdCast for NASSCOM's FutureSkills Initiative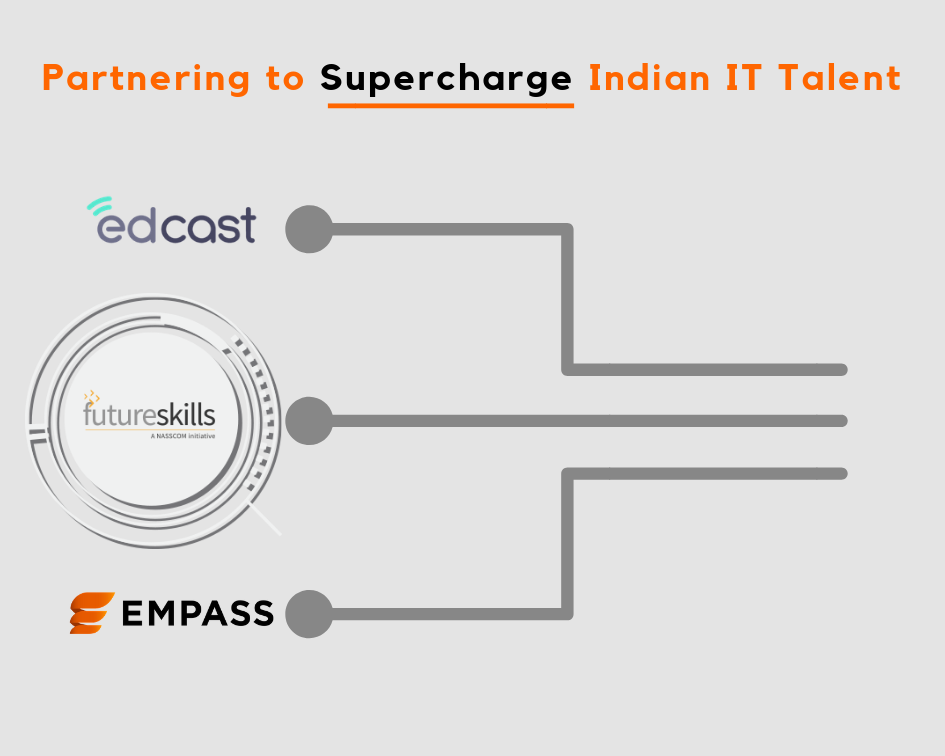 Empass Learning today announced its partnership with EdCast, a Silicon Valley based provider of AI-Powered Knowledge Cloud for Unified Discovery, Knowledge Management and Personalized Learning. EdCast powers NASSCOM's FutureSkills portal that aims to provide online reskilling and upskilling platform to ~2mn+ IT professionals employed at its member companies in India. This technology workforce upskilling initiative was unveiled by Hon'ble Prime Minister Narendra Modi in February 2018.
Empass (www.empasslearning.com) becomes one of the few skill assessment partners who will offer their complete catalog of skill tests seamlessly to all FutureSkills subscribers. Empass Learning's skill catalog maps to most of the 9 technology areas identified by NASSCOM. These technology areas are seeing widespread adoption by most enterprises but finding a skilled workforce to support the initiatives is becoming a bottleneck not just nationally but also globally.
Under this agreement, all subscribers of FutureSkills portal have exclusive and seamless access to Empass Learning skill assessments in areas such Artificial Intelligence, Big Data Analytics, Blockchain, Cloud Computing, Cybersecurity, 3D Printing, AR/VR, IoT, Robotic Process Automation and Social & Mobile development. Empass Learning has a unique mobile and web-based assessment solution aimed at Enterprises and Academic institutions which allows skill calibration and learning gap analysis. Empass also promotes Assessments as a means of 'Learning' rather than selection, which makes it unique from the other providers of one-time assessments.
For more coverage check here
Empass exhibited at the Nasscom HR SUMMIT 2018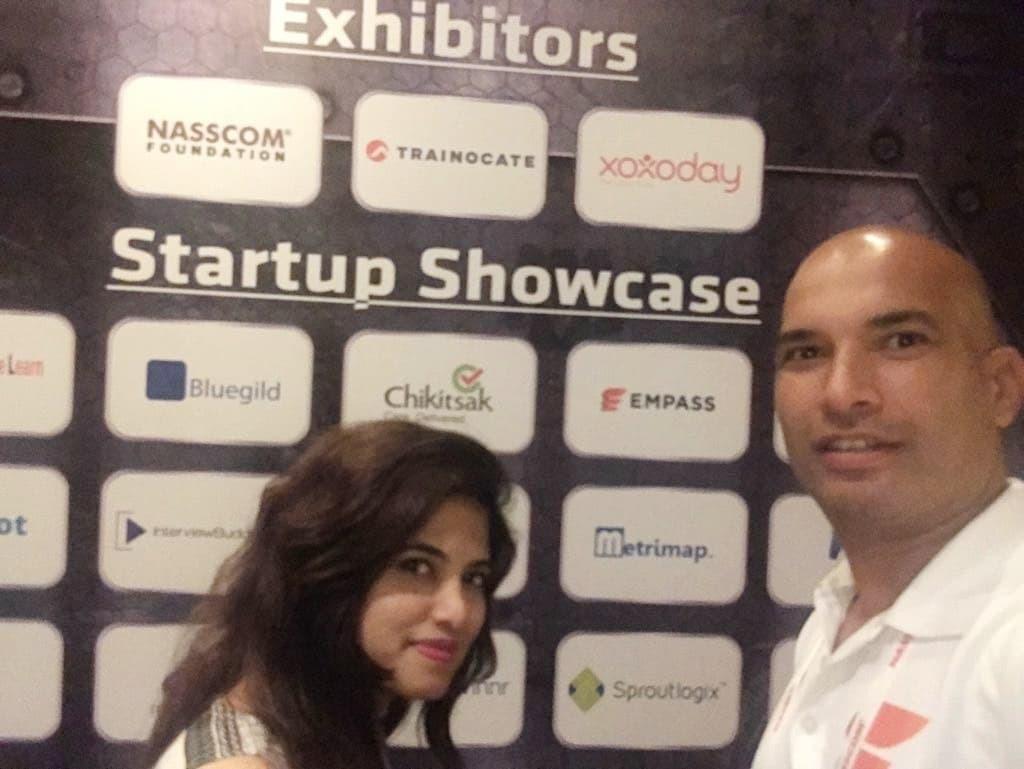 The NASSCOM HR Summit, organized by the Nasscom took place from 26th July to the 27th July 2018 at ITC Grand Chola in Chennai, India. The conference covered areas like industry level good practices session on HR challenges and strategies at play, the topics covered around employee engagement, retention, security and managing new generation.
Established in 1988 and ever since, NASSCOM's relentless pursuit has been to constantly support the IT BPM industry, in the latter's continued journey towards seeking trust and respect from varied stakeholders, even as it reorients itself time and again to remain innovative, without ever losing its humane and friendly touch.
Empass Learning, along with 16 fellow startups in HRTech from around the country, exhibited at the Nasscom HR SUMMIT 2018 to showcase how technology is changing Human Resource Management. It was an insightful conversation with Industry specialists about their experience and takeaways.
The HR Summit is the flagship event for Human Resource professionals, functional leads and C-suite execs alike. This annual confluence of minds and ideas was overseen by 700+ participants and was joined by futurists, technologists, and business leaders, to debate and discuss the increasingly complex HR industry. With over 30 stimulating sessions and workshops taken up by 50 speakers, the participants acquired a knack for redefining talent strategies that leverage workflows at scale.
For more coverage check here
Haryana CM, Manohar Lal Khattar visit to NASSCOM Gurgaon Startup Warehouse
Haryana CM, Manohar Lal Khattar visit to NASSCOM Gurgaon Startup Warehouse to inaugurate the innovation and start-up hub of HARTRON set up with the assistance of NASSCOM in district Gurugram. As many as six centres would be started in this hub and these would also be linked with incubation centres set up in the state universities. The United Nations Technology and Innovation Lab would soon be set up in this hub. This start-up warehouse has been set up under the scheme of NASSCOM to open 10,000 startup warehouses in the country. The startup hub of Gurugram equipped with latest facilities would be first-of-its kind in the country.
For more coverage check here
Empass moves into #Nasscom10K #StartUpwarehouse Gurugram today.
Empass participated in NASSCOM's Enterprise Connect held for matchmaking between corporate entities and startups
NASSCOM 10000 Startups' Enterprise Connect initiative aims to bring together large enterprises and early stage startups. With one2one speed dating session, the platform facilitated over 40+ enterprise connects comprising of entrepreneurs, industry leaders and investors.
This event was part of an initiative organised by NASSCOM 10000 Startups along with the Haryana State Electronics Development Corporation Limited (HARTRON) to provide a unique platform for early-stage tech ventures to engage and showcase their innovative ideas to large corporate entities, investors and industry leaders.
The day-long event on February 9 was held at HARTRON's startup warehouse in Gurgaon. The first half brought together investors, industry leaders, corporate enterprises and entrepreneurs for a speed-dating session, where the industry leaders were given 30 minutes to interact with each startup that garnered their interest. The session was followed by a workshop on 'Software License Compliance: Issues and Challenges' in the second half.
For more coverage check here
Amity University confers the Entrepreneurship Excellence Award to Jaydeep Singh, Founder- Empass Learning at its International Conference on Entrepreneurship and Leadership (ICEL-2018)
Empass Learning Founder, Jaydeep Singh, was awarded the Amity Entrepreneurship Excellence Award for his work in the HR & Education technology innovation.
Posted On: 14 Feb 2018
In the photo: Jaydeep Singh, Founder/CEO of Empass Learning receiving the "Amity Entrepreneurship Excellence Award" from H.E. Ambassador of Romania, Mr. Radu Octavian Dobré at Amity ICEL 2018 in the presence of Prof. (Dr.) Balvinder Shukla, Vice-Chancellor, Amity University Uttar Pradesh, Prof. P.B. Sharma, Vice Chancellor, Amity University Gurgaon and Mr. Vijay Kumar, Director, MSME-DI, New Delhi
Amity University Uttar Pradesh (AUUP) in association with MSME, DI-New Delhi organized a three day International Conference on Entrepreneurship and Leadership (ICEL-2018) on the theme "Innovation, Entrepreneurship and Value Creation" at their Noida campus.
ICEL is a platform for researchers, academicians, as well as industrial professionals from all over the world to have in-depth discussions, share their experiences, exchange new ideas and present their research results in Entrepreneurship and Leadership. The conference also opens the gateway to establish business or research relations and to find global partners for future collaboration.
In his thank you note, Mr. Singh acknowledged the recognition by Amity University and the jury members for his venture, Empass Learning. He also spoke about the importance of learning & assessment 'done right' for the millennials. He spoke about his experience as an entrepreneur and importance of risk-taking and leadership. He briefly spoke about the importance of innovative solutions that organizations and academic institutions must adopt to address the changing needs of 'millennials' in the workforce. Millennials are tech savvy, mobile-natives with short attention spans but with a strong desire for social and collaborative learning and current learning & pedagogy approaches might not get the best out of them.
For more coverage check details about the ICEL-2018
Empass joins hands with IL&FS to promote employment opportunities in the BFSI industry
Gurgaon, May 16, 2017:
After partnering with Amity University to boost mobile-skill development amongst students last month, Empass signed another memorandum of understanding (MoU) with Noida-based IL&FS Skills, the country's largest vocational training company.
The agreement aims to address the increasing demand for skilled employees in the Banking, Finance and Insurance sectors by providing adequate training by IL&FS Skills to deserving candidates registered on the Empass app.
The MoU states the use of Empass – a mobile-assessment platform – for screening candidates based on their aptitude and sales skills. Shortlisted candidates will get the opportunity to be trained at the ILFS skills center and be placed with Yes Bank. IL&FS Skills team specifically helps clients from the Banking, Financial Services and Insurance (BFSI) sectors by providing them with a steady supply of screened, trained and well-groomed employees.
According to the MoU, Empass will conduct a contest involving a series of short games. The gamified scoring and ranking system will give an interesting experience to candidates and filter the fittest candidates without having to resort to large-scale resume screening processes and personal interviews. The platform is flexible; hence, the selection criteria, content and candidate notification will be done as per convenience. Candidates have the liberty to undertake the screening test wherever they are.
The agreement was signed by Jaydeep Singh, Founder & CEO, Empass in New Delhi. Welcoming the agreement, he said, "We are quite delighted to partner with IL&FS Skills team in their endeavor to identify and skill-up the best talent available in the market. Thanks to our bite-sized assessment format, it has become easier than ever to identify the individuals who have the potential to make it big in these sectors. IL&FS Skills is a pioneer in vocational training in our country, and we hope to accelerate their trainee identification and training processes with our skill assessment platform."
ILFS expects to continually identify, train and offer jobs to candidates with it clients like Yes Bank across the country. As trained talent is not easy to find, organizations end up investing a lot of resources in identifying and acquiring candidates who can fit into the strict requirements of the highly competitive BFSI sector.
With the Empass app, IL&FS plans to change the situation for the better as the former provides that innovative platform to help check the willingness and capability of the candidates without having to spend too much time and effort.
About IL&FS Skills
IL&FS Skills (
http://www.ilfsskills.com
) is India's largest vocational training company with a goal to train 4 million people by 2022 through a network of 300 + institutes of skills on hub and spoke model. It is a joint venture between IL&FS Education and Technology Services Limited (IL&FS Education) and National Skill Development Corporation (NSDC).
Empass signs MoU with Amity University for mobile-based skill development ||
Empass signs MoU to partner with Amity University for mobile-based skill development:

Gurgaon, March 7, 2017: Empass, a new-age job skills assessment mobile platform for students and working professionals, has signed a memorandum of understanding with Amity University in Noida on February 23, 2017.

The agreement aims to enhance job readiness and professional skills of Amity students. It does so by offering skill-assessment and learning on mobiles as a 'game-like' activity. The students who are registered on Empass can build their skills by playing bite-sized learning modules in a healthy competitive setting.

The innovative smartphone solution also allows Amity's faculty members to contribute questions to the app and review student performance. The MoU opens the platform for Amity placement officers who can access detailed data on how the learners performed, how long it took them, what they chose to learn voluntarily. The placement officers can also access detailed leaderboards to identify the top ranking students in any job skill(s) & present the most eligible candidates during the campus placement drives.

The agreement was signed by Jaydeep Singh, Founder & CEO, and Dr. Ajay Rana, Advisor, Amity Group during their IT Summit 2017 at Noida Campus. The MoU aims at imparting more than 20 business, technical and aptitude skills to over 27,000 students doing Engineering and IT courses across all Amity campuses.

Welcoming the agreement, Dr. Rana, who is responsible for placements, alumni relationships and industry connect at Amity said, "We want to give the best infrastructure, support and learning opportunities to our students to make them confident and job-ready young professionals. Thanks to Empass, achieving this is easier than ever! This pioneering mobile solution will help our students to test and improve their skills from anywhere and anytime. It will also support us in identifying the best performing students who will be selected to sit for visiting campus hiring partner organizations."

Jaydeep Singh, Founder & CEO, Empass said, "We are delighted to form an alliance with Amity University to provide their students, a platform that will not only help them identify gaps in learning but also make them ready for job opportunities. Bite-sized content, spaced repetition learning technique and gamification are the key elements of retentive learning for the millennials, and Empass has been built ground-up to support just this. We are glad to be associated with institutes like Amity that are focused on providing quality experiences to their students and help them accelerate their learning with innovative solutions."

About Amity University Amity (http://amity.edu) is India's leading research and innovation-based non-profit private university. It is a part of the Amity Education Group with over 125,000 students and 1,000 acres of hi-tech campuses across the country and globe.

About Empass

Empass (https://empasslearning.com) is a gamified assessment platform that drives increased engagement among job seekers and working professionals. Users can play, learn and grow while being completely mobile. Empass is the flagship product of Empass Learning Private Limited, a Gurgaon-based technology company that offers talent management solutions to corporates and academic institutions.